Beach Volley Marathon 2020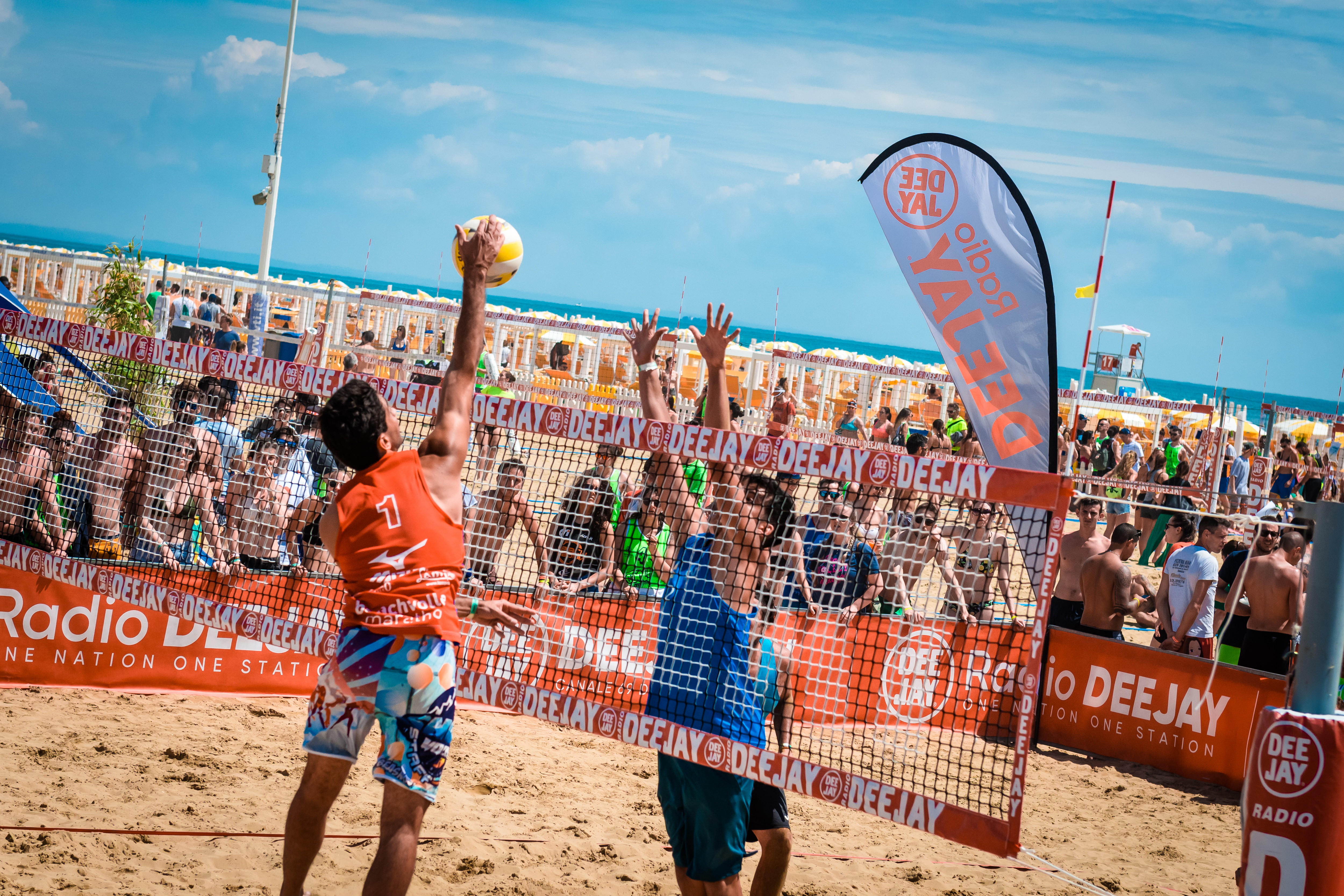 3.000 participating teams, for a total of more than 25.000 people awaited: here's some statistics about Mizuno Beach Volley Marathon®, the most known and participated open event of Beach Volley worldwide that will be played on Bibione's beach also for 2020 on the two usual appointments:
from 15th to 17th May
from 18th to 20th September
The tournament welcomes every year, in May and September, thousands lovers of beach volley with no age limit and at any level of play, in the most important sports meeting on an international level. Here the enthusiasts of the specialty can mingle with professional athletes with carved bodies, with an increasingly important participation of young people from all over Europe, Russia, the Americas, Australia, China and Japan.
As in previous editions, the participation to the Beach Volley Marathon in Bibione is open to teams of each level that will be divided into the following playing categories:
2×2 men and women,
3×3 men and women,
4×4 mixed (i.e. two men and two women).
But that's not all: in 2020 there will be a new category:
2×2 mixed: on Sunday, a man and a women on the field with double-elimination formula.
In the fields set up in the wide stretch of sand in front of the thermal complex of the Venetian beach the thousands participants can try jumps, dives and spikes. Between one game and the other, they can visit the various exhibition stands, the areas to enjoy the sports and musical activities, the equipped areas for the pressroom and the mobile television direction. Then, at the sunset, the Spritz Party – the biggest party on the beach with more than 30.000 people and special guest stars:
Friday, 15th May:
Saturday, 16th May:
But the fun does not stop here: the night and the party continue in the different pubs and discos in Bibione, which will entertain the thousands aficionados and tourists until dawn.
And also here there is a novelty in 2020: the welcome party on Thursday, 14th May 2020 from 10 pm to midnight, with:
For further information and applications to the Marathon: www.beachvolleymarathon.it
From the registration portal, it is possible to BOOK YOUR STAY at discounted prices in HOTEL to RECEIVE A DISCOUNT ON TEAM'S REGISTRATION, thanks to the collaboration with ABA Viaggi e Vacanze, Booking Centre of Bibione Hoteliers Association!
When: May, 15 - September, 20